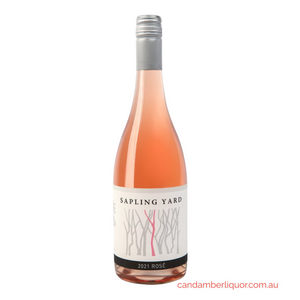 Sapling Yard Grenache Gamay Rose 2021 (Canberra Region)
Modern Australian in style made from Grenache from the Hilltops region and Gamay from their Braidwood vineyard, whole bunch pressed, stainless steel ferment.
It's fresh and lively with notes of red apple, red currants, raspberries. Fruity on the nose, which belies the dry palate and long finish. Excellent with dumplings, or burrata and confit tomato salad. Or just with friends in the backyard.