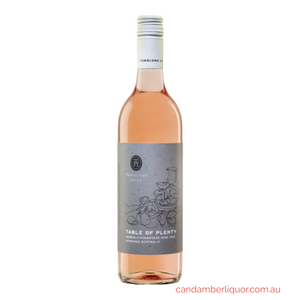 Tumblong Hills Table of Plenty Nebbiolo Sangiovese Rosé 2022 - Gundagai, NSW
Subdued crimson in colour. The bouquet is reminiscent of rose petals and pink grapefruit. The pallet texture is silky, while the flavours are complex and memorable.
The Nebbiolo was machine-picked. The Sangiovese was handpicked carefully as the ferments were carefully managed to enable a Rosé of great character and expression.