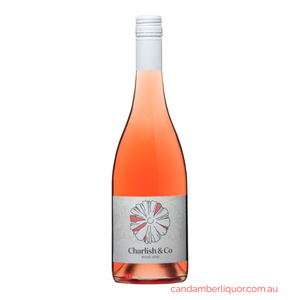 Charlish & Co Rosé 2021 - Multi Region, South Australia
A refreshing and textural light dry rose.
Pink grapefruit with hints of the tropics on nose and palate, grab your towels as it is perfect for a day at the beach or picnic in the hills.
This Rose matches with grilled haloumi, chorizo and sun ripened cherry tomatoes, or a Vietnamese salad of green paw paw, herbs and crunchy roast pork tossed with Nam Jim dressing. Flavours of salty and sweet in these dishes play well with the fruit notes in the rose adding depth and a playful freshness with each bite and sip.