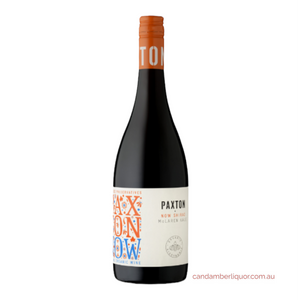 Paxton NOW Shiraz 2022 - McLaren Vale, South Australia
NOW by PAXTON stands for NATURAL ORGANIC WINE.
No Added Preservative and Natural wines.
Medium bodied, juicy, easy, drink "NOW' style of wine. The ferrous character comes through on the palate leading into slightly gravelly tannins offset by a delicate acidity lengthening the palate to a smooth finish.