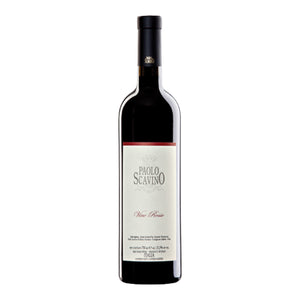 Paolo Scavino Vino da Tavola Rosso 2021 - Piedmont, Italy
An Italian red blend of Dolcetto, Nebbiolo, Barbera, Cabernet Sauvignon.
Brilliant ruby-red with purple hints. Expressive, continuous and delicate aromas of red cherries and spices. Fresh in the nose and in the palate. Supple and joyful structure where the flavours are persistent and of a light nature.