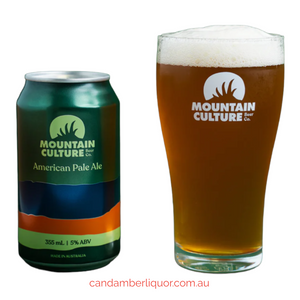 Mountain Culture American Pale Ale
A nicely weighted pale ale which offers more malt than your standard pale ale and a good dose of resin and pine hop bitterness. A full flavoured and refreshing beer 5% ABV.
Mountain Culture Brewing Co are an independent brewery located in Katoomba NSW. Their quest is to make every new beer better than the last, which is getting hard each time, they're so good already!