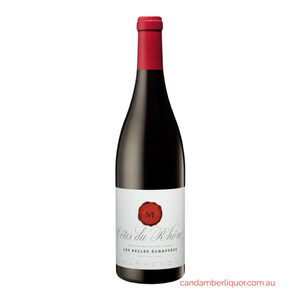 Marrenon Cotes du Rhone 2019 - Rhone, France
Marrenon loves these well-dosed and balanced Grenache blends.
They seek to refine and reinforce the expressions of the Syrah which bring spicy notes with a touch of Mourvèdre to create complexity and a velvety mouth-feel.
This reinforced and detailed style if further enhanced by very ripe Grenache fruit.