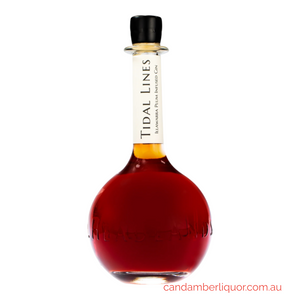 Headlands Tidal Lines Illawarra Plum Infused Gin -Wollongong, NSW
Tidal Lines begins as their delicious classic gin recipe and is then infused with native Illawarra Plums over a ~12 month time frame in French oak ex-wine casks. The gin and Illawarra Plum fruit are both placed directly into the casks and left to marry into this one of a kind spirit.
Featuring flavours of fresh juniper, rainforest lime, Illawarra Plum, cinnamon, angelica root, orris root and many others!
What are Illawarra Plums? Illawarra Plums are extremely rare, Australian native bush tucker fruit, packed full of antioxidants. They are not commercially farmed and are not true plums as we know them.