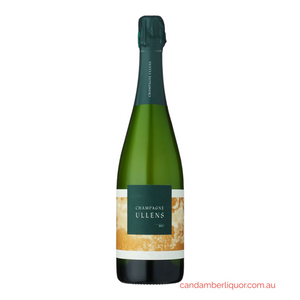 Domaine De Marzilly Ullens Lot 5 Champagne Ullens 2018 (France)
Domaine de Marzilly is located in the immediate vicinity of Hermonville, in the Massif de Saint-Thierry, the northernmost region of Champagne. It is in this place conducive to the cultivation of the vine that Champagne Ullens finds its origin.

Their cellar tells the extraordinary adventure of a man driven by his passion. In front of oak barrels sheltered by the old stone, you have to let the alchemy operate, and know how to wait for the right moment to finally be able to savor the taste of the new cuvée.
Lot 5 is a blend of Pinot Meunier 80% and Chardonnay 20%. Made from 50% reserve wine and aged for 30 months. Extra Brut dosage of 3g/l creates a delicious dry style.