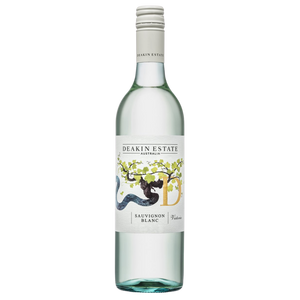 Deakin Estate Sauvignon Blanc 2022 - Multi Region, NSW
Lively tropical fruit, gooseberry, hints of lime. Vibrant, Refreshing and Crisp. Drink with seafood, sushi summer salads. 
Deakin Estate's family-owned vineyard's a located in various areas of southeast Australia.
Rich, fertile soils and a warm sunny climate help to create perfect growing conditions to then produce delicious wines.