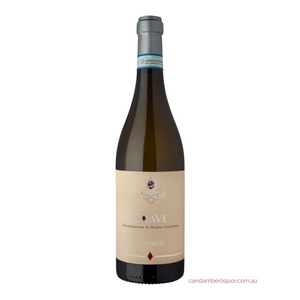 Cantina Danese Soave Classico 2021 - Venteto, Italy
Fresh aromas of apple, pear and almond balance clean minerality and a hint of fresh herb. Crisp and refreshing on the palate, the flavors and aromas build toward a harmonious and lingering finish.
Ideal as an aperitif, Soave Classico matches well with a wide array of dishes, from hors d'oeuvres and fresh fish to white meats and young cheeses.