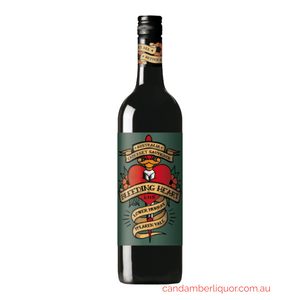 Bleeding Heart Cabernet Sauvignon 2021 - Multi Region, South Australia
Better a bleeding heart than none at all. It is true that their passion for the wines and vineyards of Australia knows no bounds. Few, however, that experience the climate, the lifestyle of food and wine or the beautiful landscape could argue it's not a love well placed or a life well lived.
Rich, juicy dark fruits create a mouth-filling, soft tannin delight.