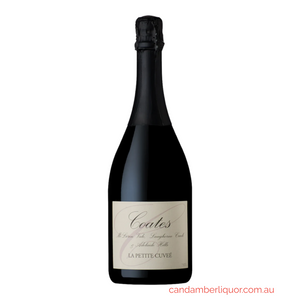 Coates La Petite Cuvee Sparkling Shiraz NV - McLaren Vale & Adelaide Hills
Coates' premier vintage sparkling red. Over the past few years select barrels have been put aside for the specific purpose of making this great value, quality sparkling. Including aged wines adds to the complexity and depth flavour and aroma.
The base wines are mostly Shiraz (aged in French Oak) from the McLaren Vale and the Adelaide Hills wine regions. To complete the blend a small amount of Cabernet Sauvignon (aged about 5 years) is added.  The inclusion of older base wines were to provide complexity and depth to the palate and aroma.