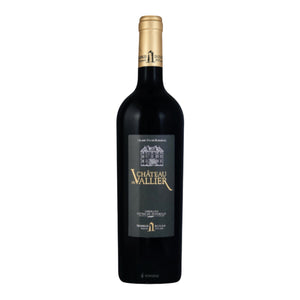 Chateau Du Vallier Cadillac Cotes de Bordeaux 2018 - Bordeaux, France
Chateau du Vallier represents 20 hectares of the best soils of the appellation Cotes de Bordeaux which allows them to produce quality wines for aging. 
A blend of Cabernet Sauvignon, Cabernet franc, and Merlot. A luscious full bodied red which also delivers some savoury characters and a smooth dry finish.
Dark plum and cherry with spices, vanilla notes.