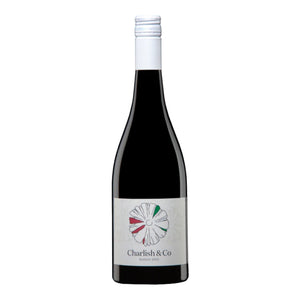 Charlish & Co Rosso, Dolcetto Barbera Sangiovese - Multi Region, South Australia 2021
A delicious and versatile trio of Italian Varietals; Dolcetto, Sangiovese and Barbera which can be served either chilled or at ambient.
Slightly bigger than a Pinot, the three varieties have come together to become more than the sum of their parts. The nose is reminiscent of morello cherry, strawberry and blackberry with great acid and structure on the palette.