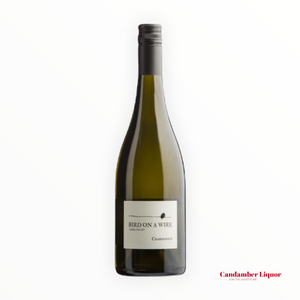 Bird On A Wire Chardonnay 2018 Yarra Valley, Victoria
Bird On a Wire Chardonnay has a lovely richness of classic chardonnay flavours, woven together with beautiful fine acid and subtle phenolics.
It has depth and elegance, reflecting classic Yarra Valley chardonnay sensibilities. It's also versatile, vibrant and perfect for classy dishes with intricate flavours.