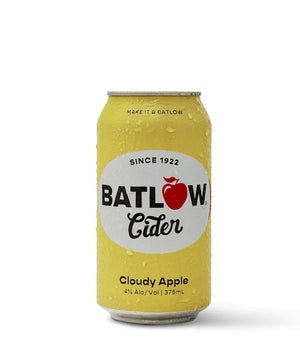 Traditional farmhouse style with a bold apple sweetness upfront, good body and a clean medium-sweet finish. Will contain traces of Batlow Apple sediment. Gluten free and vegan friendly.
Types of apples used: Pink Ladys, Fujis, Gala, Red Delicious & Granny Smiths.
Did you know:
-There are about four apples in every can.
-No added sugar or concentrate.
-All apples used are grown in the Snowy Mountains of NSW.