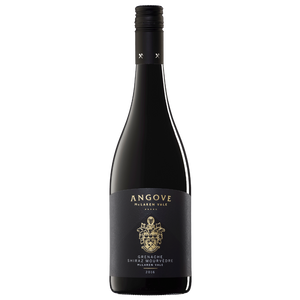 Angove Family Crest Grenache Shiraz Mourvedre 2020 - McLaren Vale, South Australia
A seductive balance of bright berry fruits lifted perfume and brooding spice with soft silky and juicy tannins.
McLaren Vale's Mediterranean climate and soils provide the ideal environment for growing Grenache, Shiraz, and Mourvèdre grapes. The result is this beautifully balanced wine.