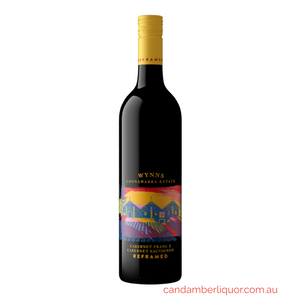 Wynns Reframed Cabernet Franc Cabernet Sauvignon 2021 - Coonawarra, South Australia
Coonawarra is known for its Cabernet Sauvignon but blending it with Cabernet Franc is a different story. Cabernet Franc is a lighter, more aromatic wine so that when blended with Cabernet Sauvignon, it gains depth and richness.
You now have a summer wine with some intensity plus something robust enough to cosy up to during the winter.