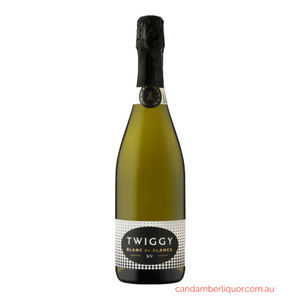 Woodstock Wine Estate Twiggy Blanc de Blancs NV - Limestone Coast, South Australia
Twiggy Daisy Bush (Olearia ramulosa) is an evergreen shrub with small brilliant white flowers that are commonly seen in bridal bouquets and adorning the gardens throughout the Woodstock Estate. Woodstock 'Twiggy' Blanc de Blancs Sparkling was created from Chardonnay with love and celebration in mind. A light and elegant wine that is perfect for a party or for any occasion.
Similar to the flower, 'Twiggy' Blanc de Blancs is elegant and graceful. This sparkling wine has crisp green apple with a touch of toast on the bouquet, the palate is fine and refreshing with persistent bubbles and a lingering finish. While this wine will grow in complexity in a cool cellar for a few years, it is best enjoyed now.