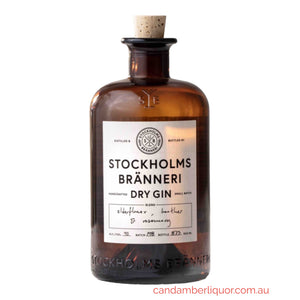 Stockholms Branneri Dry Gin - Sweden
Handcrafted on Södermalm in Stockholm. Stockholm Dry gin is a Nordic take on a traditional dry gin that has got its characteristics from 7 organic botanicals - juniper berries, coriander seeds, angelica root, lemon peel, heather, elderflower and rosemary.
This blend gives the gin a delicate flowery taste parallel to the classic juniper and citrus notes. This makes it perfect for the classic gin cocktails, but also ideal to purely enjoy neat or in a Dry Martini.