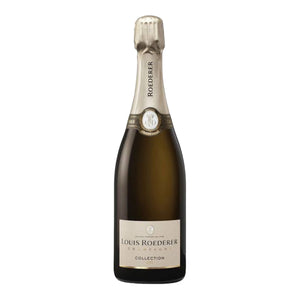 Louis Roederer Collection 243 Champagne - France
Collection 243 is born from a desire to showcase the premium quality of their vibrant and contemporary multi-vintage blends.
Lively mousse with lingering threads of bubbles. A deep dense palate, lovely texture with fleshy mouthfeel before giving way to an incredible saline freshness. 
42% Chardonnay, 40% Pinot Noir, 18% Pinot Meunier.