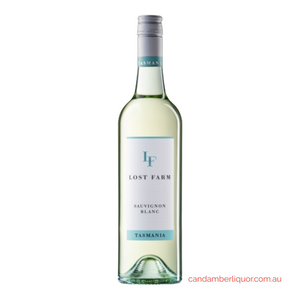 Lost Farm Sauvignon Blanc 2022 - Tamar Valley, Tasmania
The Lost Farm Sauvignon Blanc is sourced from two vineyards in the Tamar valley.  Both sites deliver Sauvignon Blanc that is bursting with freshness, acidity and vibrant fruits. The grapes were harvested based on flavour ripeness and then pressed to stainless steel before being lightly racked prior to fermentation.
The wine was lightly fined and filtered prior to being bottled young and fresh. Clean, light, fragrant aromas of salad greens and lemon juice; The palate is light, refreshing and clean with passionfruit and gooseberry notes. Appealing varietal fruit flavour of some charm, finishing firm with a refreshing aftertaste. Intense flavour. Gravelly mineral notes later.