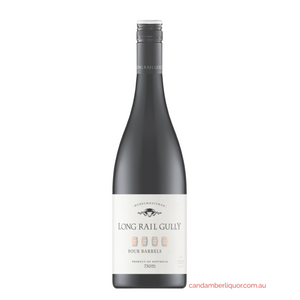 Long Rail Gully Four Barrels Red Blend 2016 - Canberra Region
The Four Barrels is a small batch blend put together using four of the best barrels in the winery. This vintage's composition is three Shiraz and one Cabernet Sauvignon.
Many barrel tastings and blending trials were done to produce a very special wine with unique character using only four barrels. The Four Barrels is an elegant refined Red blend wine which retains great weight & intensity.