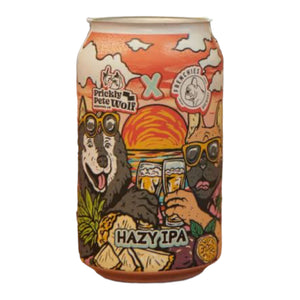 Frenchies Prickly Pear Hazy IPA
This special beer is a collaboration between Frenchies and Prickly Pete and The Wolf, the brainchild of local enthusiast gypsy brewer, Antoin Safadi.
Fruity, juicy and bold, the 6% Hazy IPA is bursting with flavour. With notes of passionfruit and pineapple on the nose and the palate, you can expect a unique, tropical hop explosion.