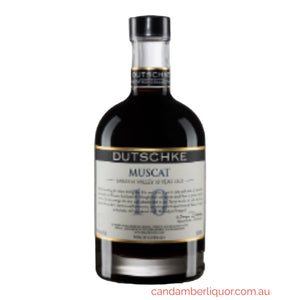 Dutschke The Muscat 10YO - Barossa, South Australia
The Muscat grapes are harvested late, in a state very close to a raisin. This additional sweetness gets preserved throughout the fermentation process and delivers the classic, revered flavours of fruitcake, toffee, raisins, coffee and butterscotch. A blending of vintages gives this Muscat an average age of 10 years.
Recommended as a solo pursuit and has a reputation for invigorating quality hand-made vanilla ice cream.