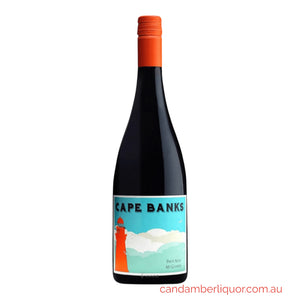 Cape Banks Pinot Noir 2021 - Mount Gambier, South Australia
The ultimate in cool climate Pinot, this one is a real surprise package. Flavours of big juicy plums and cherries and slight whiffs of tobacco this earthy Pinot is very well balanced. This one is also vegan friendly, has low levels of residual sugar and below organic levels of sulphur.
Cool growing conditions, rocky mineraly soils, and low-yielding vines have helped create a complex bouquet awash with true Pinot characters. It has hints of vanilla and fresh tobacco over spicy cherry notes.