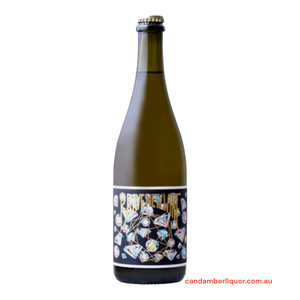 Brave New Wine Glitter Us! Riesling Vermentino Pet Nat 2021 (Great Southern, Western Australia)
Aromatic varieties Riesling and Vermentino (about 50/50) at play here, captured in bottle before ferment finished to provide fizz.
Delicate anise spice, crunchy Granny Smith, clean and complex. As in life, balance is key here. zesty acid works with savoury leesiness and crisp fruitfulness to make a truly delicious drink!

A charming and moreish Pet Nat, made without fuss and zero adds, wild fermented and un-disgorged.