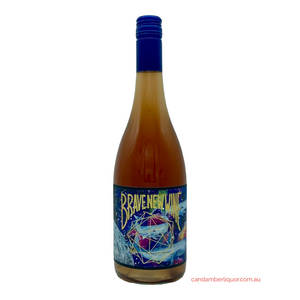 Brave New Wine Ambergris 2021 - Great Southern, Western Australia
Ramato style Pinot Gris. Long carbonic maceration, then foot stomped for a few more days fermentation before basket pressing straight to neutral French oak barrels for six months.
Sexy amber/bronze colour. Toffee apples mulberries, coffee spice, and a bittersweet finish. Luscious texture.
All of the Brave New Wines are natural ferments, with no fining, filtration, or additions aside from a kiss of sulphur (some sans sulphur, too!).