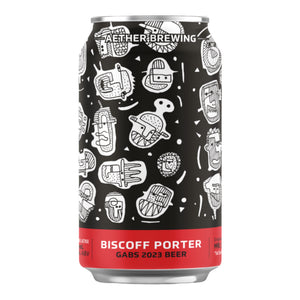 Aether Brewing Biscoff Porter 2023
Aether Biscoff Porter is rich and slick with a smooth vanilla aroma, perfectly paired with brown-sugar sweetness and savoury notes of cinnamon, nutmeg and ginger. With its high ABV (8%), full body and rich Biscoff and creamy vanilla notes, it's pure decadence. Try pouring over ice cream.
Contains lactose.
Made to celebrate the 2023 GABS Beer Festival.